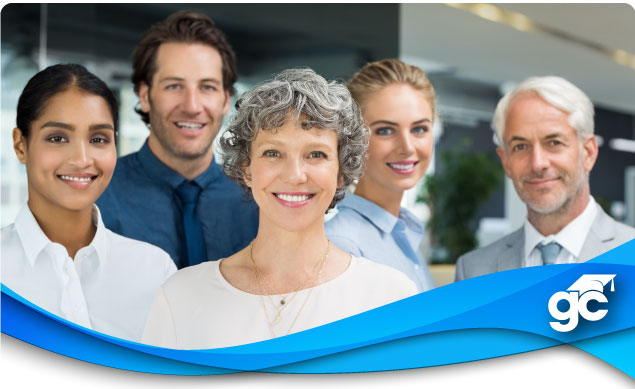 Florida Appraisal Continuing Education
Renew your Appraisal license with ease!

Appraisers must complete 30 hours of Continuing Education every two years, on the even years by November 30th. The upcoming license renewal deadline is November 30th, 2020. Our continuing education courses are available in both classroom and online formats.
Below you will find complete details about continuing education course options.  Please contact our helpful Career Counselors at 1-800-732-9140 if you have any questions.
Appraisal Continuing Education Requirements:

Appraisal licensees are required to complete 30 hours of state approved continuing education courses prior to the expiration of their license on November 30, 2020.
Each option can be found on the next tabs and is state approved for continuing education credit.
Choose "Course Schedule" tab for classroom options and "Online Courses" tab for online options
If you have any questions about renewing your Appraisal license, please contact our helpful Career Counselors at 1-800-732-9140.
Classroom & LiveStream Continuing Education Course Options:
Simply complete all 5 classes listed below in order to fulfill the 30-hour requirement. You can enroll in each class separately or purchase the complete 30-hour package for $399 (a savings of $349). If you enroll in the 30-hour package, you are free to choose any class, location and start date that is convenient for you.
All required 30-hours needed to renew your license

 – $399 
Purchase CLASSROOM Package    Purchase LIVE STREAM Package
To register for individual courses, use the drop down menu in the "Schedule Your Course" box above, or click on the "Register Now" button next to the course offering below. If you have any questions or would like to register by phone, please contact our helpful Career Counselors at 1-800-732-9140.
---
USPAP Update 7-hour Course – $175 Approval Letter
The Appraisal Foundation's National Uniform Standards of Professional Appraisal Practice (USPAP) update course focuses on recent changes to USPAP requirements for ethical behavior and competent performance by appraisers. It also includes information to clarify some commonly misunderstood aspects of USPAP. The USPAP 2020-2021 textbook is required for class, however, it is not included in the cost of the tuition. You may bring your own copy or purchase one from Gold Coast for an additional $75 plus tax.
—CLASSROOM SCHEDULE—
No classes are scheduled for the selected course.