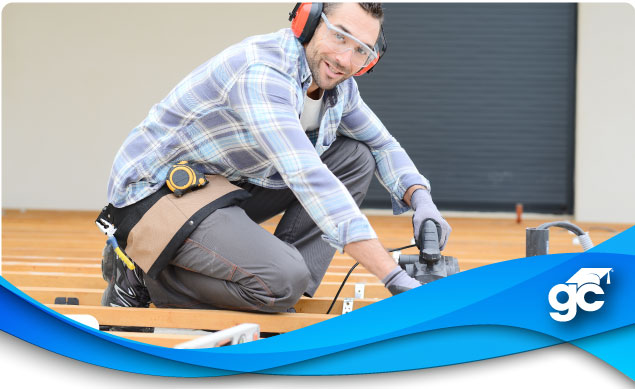 Specialty Structure Contractor License Program
Get your license today!
The Gold Coast School of Construction is the leader in construction education for Specialty Structure contractors. Students enroll with Gold Coast because they have one goal, to pass the licensing exam! Our curriculum, methods, and team of experienced instructors are dedicated to helping every student achieve that goal. We understand that anyone can claim to be the best school in Florida, but we can prove it.
Below you will find complete details about Gold Coast's Specialty Structure Contractor Program. If you have any questions, please contact our Career Counselors at 1-800-732-9140.
Specialty Structure Contractor Exam Prep Program:
The Gold Coast curriculum is an in depth review of all licensing examinations topics. Our materials are continuously updated to reflect exam and code changes, and are direct, yet simple to understand. Our instructors are licensed practicing professionals including Contractors, Architects, Engineers, Building Inspectors, and OSHA trainers who care about your success.
Your program will consists of a combination of home study and classroom exam prep sessions designed to fully prepare you to pass your exam and get your license.
Types of Specialty Structure Contractors and Projects Include:
Fencing
Driveway and Paver
Installation of impact resistant windows & Doors

Residential occupancy up to 3 stories or 30 feet

Installation of impact resistant storm shutters

Residential occupancy up to 3 stories or 30 feet

Additions and Screened in Patios
Pool Enclosures
Handrails and Guardrails
Siding, Fascia, and Gutters
And more…
Specialty Structure License Requirements:
In the state of Florida, becoming a licensed Specialty Structure contractor involves meeting the age, credit, and experience/education requirements before licensure will be granted.
Minimum requirements for becoming in a licensed Specialty Structure Contractor:
Must be 18 years of age
Have good moral character. (A criminal incident in the past does not prevent you from getting a license so long as you have had your civil rights restored, all debts to society paid, no pending or current liens such as IRS, and have no pending or ongoing criminal litigation).
Credit score of 660 or above

If you do not meet the 660 FICO score, you CAN still get your license by posting a licensing bond.  This bond can be reduced by 50% upon completed a Financial Responsibility course.

Four years of proven general construction experience. (FAR 61G4-15.015)

You do not have to have the necessary experience before you take the exam.

The test scores are valid for 4 years meaning you have 4 years to gain the required experience after passing the state exam.

Note: 3 years of any accredited college credits can be used in place of construction experience regardless of the subject matter/courses.
Important note about experience:
The experience must be verifiable and under a license Specialty Structure contractor.
For a free evaluation of your experience and guidance in this career field, feel free to contact our Career Counselors at 1-800-732-9140.
To register, use the drop down menu in the "Schedule Your Course" box, click on the "Register Now" button next to the course offering below, or contact our helpful Career Counselors at 1-800-732-9140.
Tuition Information:
Home Study Plus Classroom Support Program – $799
*Tuition does not include the state required reference books and tab sets.
To purchase your complete set of course textbooks and tabs: View Online Bookstore!
Contact our helpful Career Counselors at 1-800-732-9140 if you have any questions. We are happy to assist.
Class Locations and Basic Schedule:
Trade Knowledge Exam Prep is taught: (6:30pm-9:00pm)
An instructor will be on site to answer questions and guide you in your studying for the trade portion of the exam.
Monday: Tamarac

Trade knowledge is taught on the 3rd and 4th Monday of every month.
Business and Finance is taught (6:30pm-9:00pm):
Specialty Structure contractor students are encouraged to attend the Business and Finance sessions held according to the following schedule during the first 2 weeks of the month.
Tuesdays: Doral, Boca, Tamarac (in Spanish)
Wednesdays: Lantana and North Miami
Thursdays: Broward and Doral (in Spanish)
Start your course anytime! Classes are held weekly.
December 2020

12/01 - 11/23

Boca Raton

Tuesdays 6:30pm - 9:00pm

12/01 - 11/25

East Orlando

Thursdays 6:30pm - 9:00pm

12/01 - 11/24

North Miami

Wednesdays 6:30pm - 9:00pm

12/01 - 11/23

South Dade (Doral)

Tuesdays 6:30pm - 9:00pm

12/01 - 11/25

Tamarac (Broward)

Thursdays 6:30pm - 9:00pm

12/01 - 11/24

West Palm Beach (Lantana)

Wednesdays 6:30pm - 9:00pm