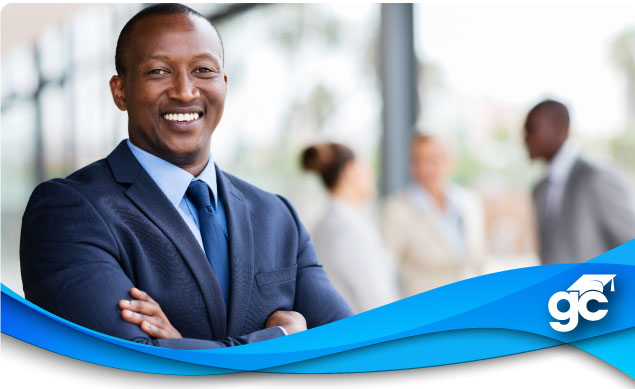 Florida Public Adjuster Continuing Education Courses
Renew Your Public Adjuster's License Today!
Gold Coast Schools is South Florida's first choice for adjuster continuing education.  At Gold Coast we provide the best, most interesting, and timely courses available. Many people wait until the last minute to complete their classes.  Don't put your license at risk, complete your education early.
If you have any questions about renewing your Public Adjusters license, give us a call at 1-800-732-9140.  Our Career Counselors are happy to assist!
Public Adjuster Continuing Education Requirements:
Renewing your Public Adjuster license is easier than ever before.  You must simply complete either 20 or 24 hours of continuing education every 2 years by the end of your birth month.
Public Adjusters with more than 6 years of experience (as of the first day of their compliance period) only need to complete 20 hours of CE
Public Adjusters with less than 6 years of experience must complete 24 hours of CE.
5 hours of this requirement must be in your license specific "Law & Ethics Update" course which we offer.  See course schedule tab for a list of upcoming classes.
*All courses are offered in conjunction with Gold Coast Professional Schools (FLDFS #372479)
Course Schedule:
Below you will find registration options for both Live Stream and Classroom classes.
To register for class, simply click on the "Register Now" button next to the course offering below, or choose the "Purchase Package" button to register for all the required hours that you need in order to renew your license.
*Note: As with all license renewal courses, it is important for you to verify your specific requirements based on the license that you hold. This can be done by checking the state website as well:   Florida Department of Financial Services.  Complete details about each course can be found in our course descriptions page.
Fulfilling Your Continuing Education Requirement:
Step 1.  Complete the 5-hour Law and Ethics update course :
Public Adjuster: 5-hour Law & Ethics Update
-PLUS-
Step 2. Complete either 15 or 19 hours of Public Adjuster elective courses depending upon how long you've been licensed. 
*Note: While Gold Coast is happy to assist with registration and questions regarding Insurance Continuing Education, it is up to the licensee to verify their full education requirements.  This can be done by visiting the state's website.
Pricing:
3-hour, 4-hour, & 5-hour Courses: $59
(Simply click on the Register Now button next to the course below)
8-hour CE Package $89:
(Choose any 2 courses) Purchase Package
20-hour CE Package $ 199:
(Choose any 5 courses) Purchase Package
24-hour CE Package $229:
(Choose any 6 courses) Purchase Package
October 2021

10/06 - 10/06

LiveStream

1 Day 1:00 pm-6:00 pm

10/06 - 10/06

Tamarac (Broward)

1 Day 1:00 pm-6:00 pm

December 2021

12/16 - 12/16

LiveStream

1 Day 1:00 pm-6:00 pm

12/16 - 12/16

West Palm Beach (Lantana)

1 Day 1:00 pm-6:00 pm