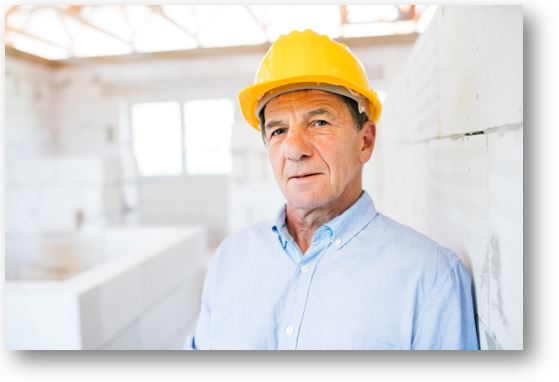 BCAIB- Inspectors, Plan Reviewers & Building Officials Continuing Education
Our 14-hour Online BCAIB/ Inspector CE package includes all 5 mandatory course hours as required by the Inspectors board and enables you to easily renew your Florida license.  Additionally, most courses have been approved by other boards benefiting multiple license holders.  For those Inspectors who also hold a CILB license such as (GC, BC, RC, A/C, Roofing, or Plumbing), this package is the correct choice to meet both boards' requirements with one 14-hour package. 
Contact our helpful Career Counselors at 1-800-732-9140 with any questions that you may have.  We are happy to assist.
Complete Renewal Package: $119.00   

Gold Coast specializes in making it easy for you to renew and keep your license active.
Why contractors trust Gold Coast Schools:
Our online courses are state approved and are 

easy to complete

We provide you with a

pass slip to keep for your records

immediately after each course
Your hours will be

reported to the state board quickly

and at no additional charge
Courses are fully supported by staff, instructors, and an online technical support team
Since 1970, more students have trusted Gold Coast Schools for obtaining and renewing their professional licenses than any other school in Florida.  We look forward to helping you do the same!
---

Gold Coast also offers classroom based continuing education courses. To learn more click: Classroom CE!
---
BCAIB- Florida Inspectors, Examiners, and Reviewers Continuing Education Requirements
In the state of Florida, Inspectors, Plan Reviewers and Building Officials must complete 14 hours of continuing education once every two years by November 30th of ODD numbered years (ex. 2019, 2021).
The following 5 hours of education are mandatory and included in this package:
AOA (areas of accessibility) 2-hour
L&R (laws & rules) 2-hour
Ethics Training 1-hour
This BCAIB CE package includes the following online courses:
Advanced Training – Florida Accessibility Code Updates:  2-hours  (AOA)
Core B-Required Curriculum:   3 hrs (General by Reciprocity) including Successful Business Practices (1-hour), Workers' Comp Overview (1-hour), and Workplace Safety: OSHA Safety Basics (1-hour)
Ethics in the Construction Industry: 2-hours
(1-hour Ethics & 1-hour General)
Florida Building Code 6th Edition: Overview & Updates:   4-hours (General)
Principles of Florida Statutes & Rules:   2-hours (L & R)
Wind Mitigation Methodologies – Strengthening the Roofing System:   1-hour (General)
Course Expiry: You will have access to the online courses for 2 years giving you plenty of time to complete them at your own pace, and your completion certificates will always be available to you.
System Requirements: Our courses are designed to run on most computers and mobile devices.  If you have trouble with a course, our technical support team is ready and willing to assist. To view system requirements, Click Here!
---
DBPR Provider: #0000983
View Course Approvals: Click Here!