We encourage you to watch the introduction video below before you start class
.  This will introduce you to our program and answer many of the questions that students often have.
Below you will find reference links related to your real estate course. To refer back to this page, simply highlight the "Student Resources" link at the top of any page and choose "Downloads & Links" from the drop down menu that appears.
Classroom Presentations
Helpful Videos:
Helpful Downloads and Links:
---
Concerned About Passing the State Exam?
Gold Coast's Online Exam Preps Can Help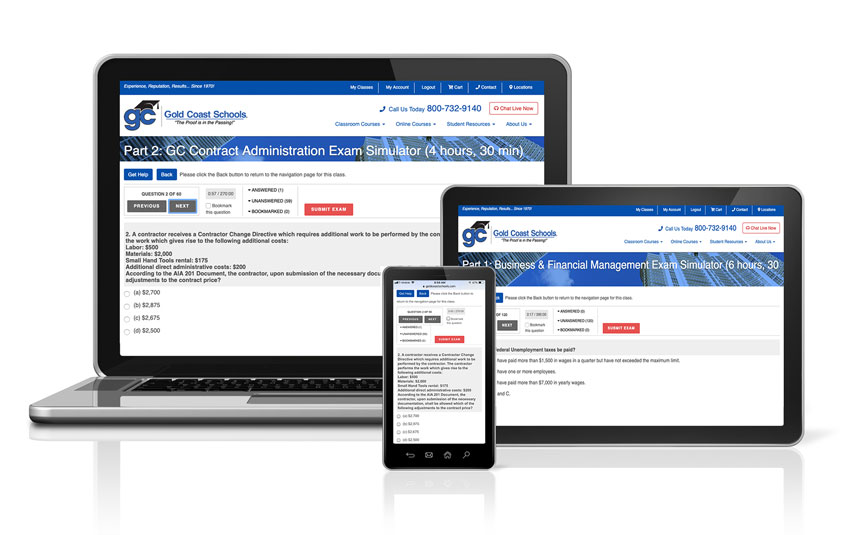 These online exam prep tools make it easy to pass your state licensing exam through studying practice questions that mirror the type found on the actual state licensing exam.
---