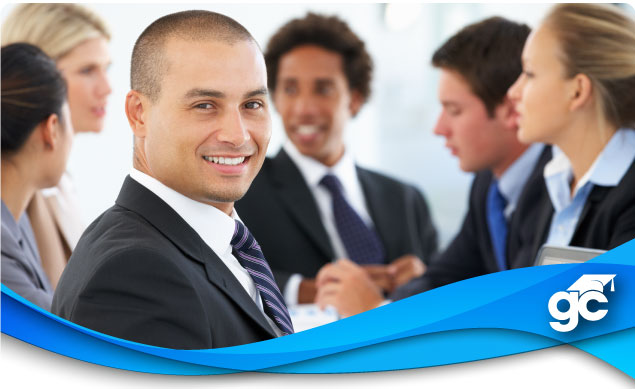 2-20 P&C License Conversion Course
Qualify for a General Lines license by experience!
Are you looking to obtain your 2-20 General Lines insurance license by qualifying using existing insurance experience?  This 40-hour conversion course allows seasoned employees of a P&C insurance agency who meet the following license requirements to qualify for a 2-20 license without having to complete the full 200 hours of education normally associated with the 2-20 General Lines license.
Eligibility requirements for the 2-20 conversion course: 
The applicant must have completed 1 year in responsible insurance duties as a substantially full-time bona fide employee, within the past 4 years, in

all lines

of property, casualty, surety, health, and marine insurance. Adjuster experience does not qualify.
-OR-
The applicant must have completed at least 1 year of responsible insurance duties, within the past 4 years, as a

licensed and appointed

4-40 Customer Representative, 0-55 Service Representative, or 20-44 Personal Lines agent.
-AND-
The applicant must have successfully taught or completed a department approved 40 hour property and casualty pre-licensing course.
If you meet these requirements, Gold Coast's 40-hour conversion course is perfect for helping you obtain your 2-20 General Lines lines in the most efficient manner.
Course Schedule:
Below you will find registration options for both Live Stream and Classroom classes.
To register for class, simply click on the "Register Now" button next to the course offering below, use the "Schedule Your Course" option above, or contact our helpful Career Counselors at 1-800-732-9140.  We are happy to assist.
Tuition for this course is: $429
1 week | Mon- Fri  9:00am-6:00pm
August 2021

08/30 - 09/03

LiveStream

1 Week Mon - Fri 9:00 am-6:00 pm

2-20 General Lines - P&C Conversion Course (LiveStream)

08/30 - 09/03

Tamarac (Broward)

1 Week Mon - Fri 9:00 am-6:00 pm

2-20 General Lines - P&C Conversion Course (Blended)

November 2021

11/08 - 11/12

LiveStream

1 Week Mon - Fri 9:00 am-6:00 pm

2-20 General Lines - P&C Conversion Course (LiveStream)

11/08 - 11/12

Tamarac (Broward)

1 Week Mon - Fri 9:00 am-6:00 pm

2-20 General Lines - P&C Conversion Course (Blended)