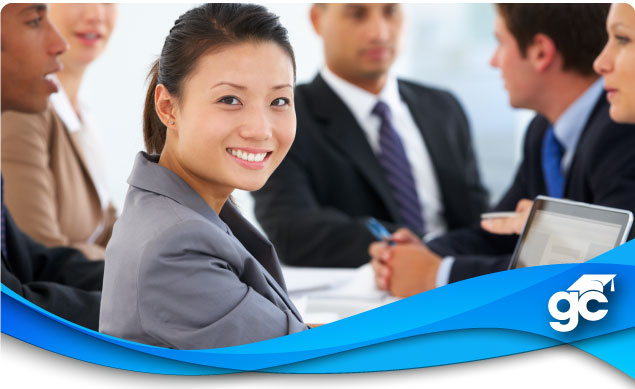 Become a Florida Licensed 20-44 Personal Lines Insurance Agent
The 20-44 insurance license is popular and practical because it is used for the purpose of transacting business related to Personal Auto, Homeowners, and Dwelling Insurance for non-commercial use.  There is a huge market for these coverage policies, thus exists a need for agents who can help their clients with insuring these items.
This 60-hour course can be completed quickly and is great for those looking to gain entry into the insurance industry, as well as for those who are looking to diversify the types of coverage that they are able to offer to their clients.  Contact our helpful Career Counselors 1-800-732-9140 if you have any questions.  We are happy to assist!
To register for class, simply click on the "Register Now" button next to the course offering below, use the "Schedule Your Course" option above, or contact our helpful Career Counselors at 1-800-732-9140.  We are happy to assist.
Tuition for this course is: $429
(Includes: State Textbook, State exam preparation material Workbook, & Unlimited access to the P&C weekend CRAM for up to one year.)
Choose from either Classroom or LiveStream formats of this course.
Weekday (1 week)– Monday- Friday from 9:00am-6:00pm
Weekends (call for additional class dates)–  Saturday- Sunday from 9:00am-5:00pm
Evenings (call for additional class dates)–  Monday, Wednesday, Thursday from 6:30pm- 10:00pm
August 2021

08/07 - 08/29

LiveStream

Weekends | Sat & Sun 9:00am-5:00pm

20-44 Personal Lines - P&C Course (LiveStream)

08/07 - 08/29

South Dade (Doral)

Weekends | Sat & Sun 9:00am-5:00pm

20-44 Personal Lines - P&C Course (Blended)

08/09 - 08/13

LiveStream

1 Week Mon - Fri 9:00 am-6:00 pm

20-44 Personal Lines - P&C Course (LiveStream)

08/09 - 08/13

South Dade (Doral)

1 Week Mon - Fri 9:00 am-6:00 pm

20-44 Personal Lines - P&C Course (Blended)

September 2021

09/20 - 09/24

LiveStream

1 Week Mon - Fri 9:00 am-6:00 pm

20-44 Personal Lines - P&C Course (LiveStream)

09/20 - 09/24

West Palm Beach (Lantana)

1 Week Mon - Fri 9:00 am-6:00 pm

20-44 Personal Lines - P&C Course (Blended)

October 2021

10/04 - 10/08

LiveStream

1 Week Mon - Fri 9:00 am-6:00 pm

20-44 Personal Lines - P&C Course (LiveStream)

10/04 - 10/08

Tamarac (Broward)

1 Week Mon - Fri 9:00 am-6:00 pm

20-44 Personal Lines - P&C Course (Blended)

10/25 - 11/18

LiveStream

Evenings | Mon/Wed/Thur 6:30pm-10:30pm

20-44 Personal Lines - P&C Course (LiveStream)

10/25 - 11/18

Tamarac (Broward)

Evenings | Mon/Wed/Thur 6:30pm-10:30pm

20-44 Personal Lines - P&C Course (Blended)

10/30 - 11/21

LiveStream

Weekends | Sat & Sun 9:00am-5:00pm

20-44 Personal Lines - P&C Course (LiveStream)

10/30 - 11/21

South Dade (Doral)

Weekends | Sat & Sun 9:00am-5:00pm

20-44 Personal Lines - P&C Course (Blended)

November 2021

11/01 - 11/05

LiveStream

1 Week Mon - Fri 9:00 am-6:00 pm

20-44 Personal Lines - P&C Course (LiveStream)

11/01 - 11/05

South Dade (Doral)

1 Week Mon - Fri 9:00 am-6:00 pm

20-44 Personal Lines - P&C Course (Blended)

11/29 - 12/03

LiveStream

1 Week Mon - Fri 9:00 am-6:00 pm

20-44 Personal Lines - P&C Course (LiveStream)

11/29 - 12/03

West Palm Beach (Lantana)

1 Week Mon - Fri 9:00 am-6:00 pm

20-44 Personal Lines - P&C Course (Blended)